LOOK FOR PRO BUY QUANTITY DISCOUNT SAVINGS FEATURED THROUGHOUT OUR WEB STORE.

Duct & Dampers.com is the leading internet supplier of Duct and System Air Dampers, Duct Fans, Duct Installed Products and Duct Fabrication Products. We are committed to offering the highest quality products, technical product information and customer service support.

All ordered products are shipped directly from the manufacturer. This ensures that our customers receive the most current, top quality products at the lowest price. We back all the products we sell with the Manufacturer's Original Warranty.
Thank-you for visiting our site. We appreciate your business.


Duct and Dampers and HVAC Solutions Direct Web Stores are owned and operated by Web Line Direct LLC
HVAC QUICK LINKS APP Download APP for Easy and Quick Access to all out great HVAC Web Sites from Mobile Devices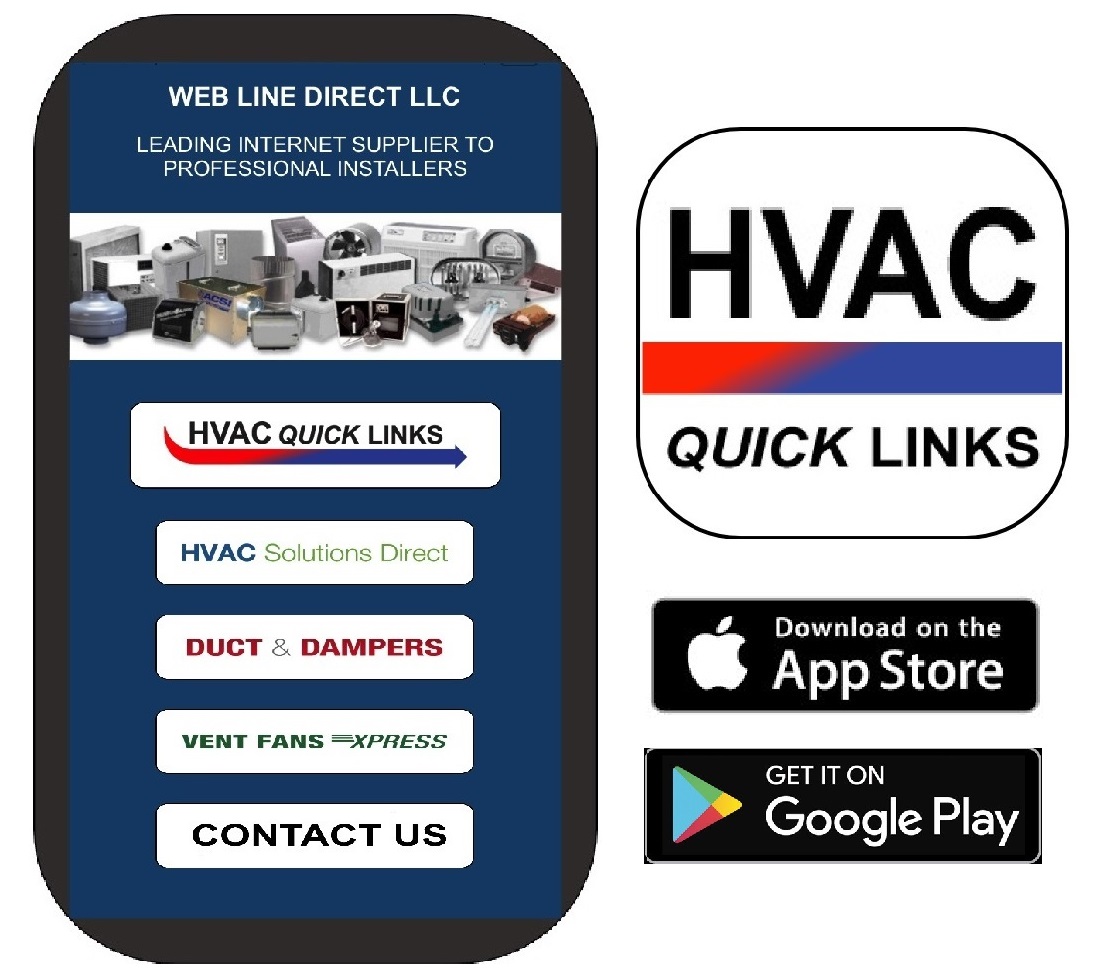 VISIT HVAC SOLUTIONS DIRECT for more Ventilation, Air Filtration, Indoor Air Quality, Equipment, Installation and Service HVAC Products.

VISIT VENT FANS XPRESS for more Duct Dampers and Fans. Duct Installed Air Purification and Humidification Products. Duct Fabrication, Access and Installation.