PRESSURE RELIEF Electronic Bypass Damper / 26"-30" Sizes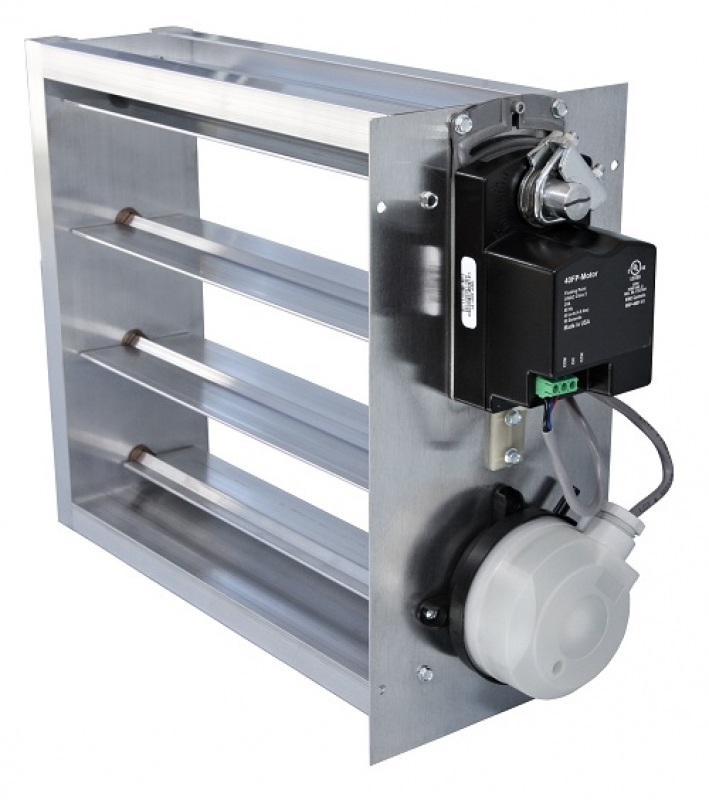 Normal Price: $0.00
Our Price: $309.11
Please call for price:1-888-257-3719
Click thumbnail to view image.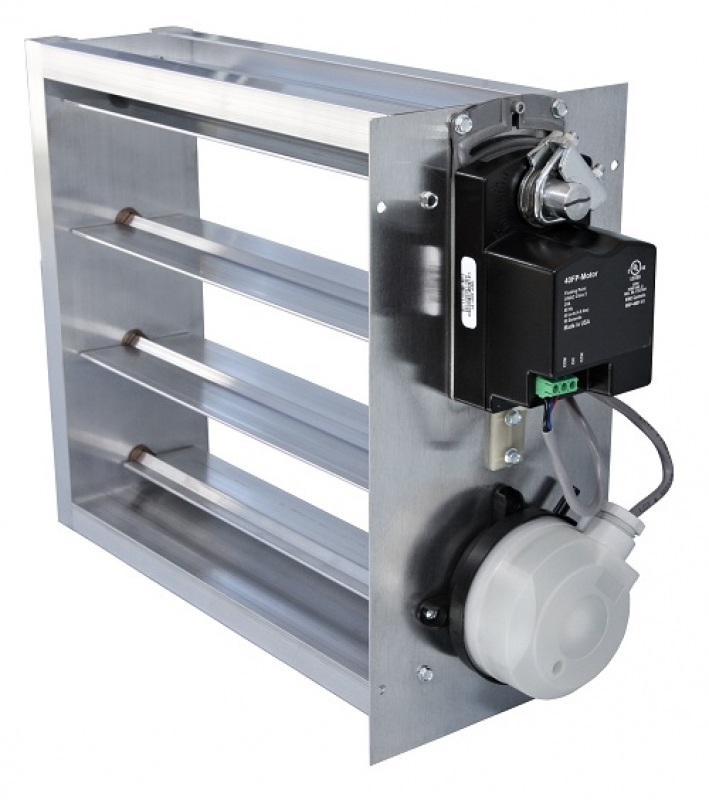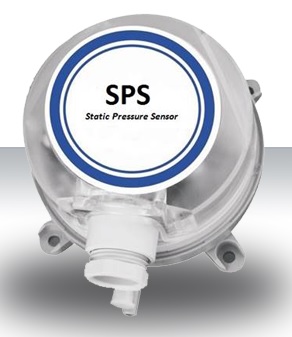 26" / 28" / 30" Wide Sizes. Metal Industries EBQD Electronic Modulating Pressure Relief Dampers. Adjustable Static Pressure Sensor.
*** FREE SHIPPING ***

Metal Industries Electronic Pressure Relief Dampers. As individual zone dampers open and close, the system static pressure will rise and fall. In order to maintain proper airflow and static pressure through the HVAC system, a bypass system incorporating a floating type motorized damper and a static pressure sensor (SPS) should be used.
The SPS Static Pressure Control has solid-state switching and a timing circuit enhancing operation and reliability.
Floating Point Power Open / Power Close Actuator
3 Wire / 24V / 2VA / 1 Amp
Motor Torque 44 lb inch / Timing 90 seconds
Operating Temp -40 to 190°F
Compatible Static Pressure Range 0.08" to 1.20" WC
5 Year Warranty


Extruded Aluminim 4" Slip-in Frame
Parallel Blades & 6" Mounting Flange
Brass Bushings for quiet operation
Minimum position adjustment
Side & Bottom Mount Actuator options


Static Pressure Sensor factory mounted
Bottom Mount Dampers - SPS Field Installed
Calibrated Dial adjusts desired Static Pressure
1/4" ID Flex House Connection
LED Damper Status Indicator


FREE GROUND SHIPPING ON EBQD DAMPERS


Dampers are Sized WIDTH X HEIGHT
26 X 8
26 X 10
26 X 12
26 X 14
26 X 16
26 X 18
26 X 20
26 X 22
26 X 24
26 X 26
28 X 8
28 X 10
28 X 12
28 X 14
28 X 16
28 X 18
28 X 20
28 X 22
28 X 24
28 X 26
28 X 28
30 X 8
30 X 10
30 X 12
30 X 14
30 X 16
30 X 18
30 X 20
30 X 22
30 X 24
30 X 26
30 X 28
30 X 30
Contact Us for Custom Sizes 215-257-3719